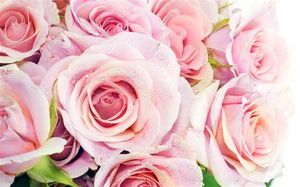 The Timeless Songs of Barbra Streisand Show
Sue Caroline and The Andy Wall Band present a captivating tribute to The Timeless Songs Of Barbra Streisand, featuring songs from her Timeless live concert tour in the year 2000, together with other iconic songs including Don't Rain On My Parade, The Way We Were, Evergreen, You Don't Bring Me Flowers, People and many more. 
Top vocalist Sue Caroline presents an acclaimed showcase of The Timeless songs of Barbra Streisand, featuring a live band, creating a stunning and captivating tribute to one of the most iconic singers of all time.
This fantastic show will take you on a musical journey of Barbra's iconic career of shows, films and albums, so whether you are a fan of Barbra Streisand, or simply a fan of top-quality music, this is the show for you!
With years of experience, performing stage, cabaret and concerts Sue's vocalisation and tone has received high acclaim and likened to Barbra Streisand. The show, The Timeless Songs of Barbra Streisand is bought to you featuring The Andy Wall Ensemble, a professional four-piece band and arrangements written by the renowned Clive Dunstall whose credits include pianist for BBC Concert Orchestra and The London Concert Orchestra, to give the full orchestral sound of Barbra's 58-piece orchestra!   
Reviews...
"

The band sounded like a big band, Sue - such a voice, channelling Barbra like 100%! " - Franka Strictzer - USA
"

A fabulous afternoon, great voice - highly recommended" - Amelia Hui
— The Oval Bandstand
"

Great afternoon in Broadstairs today watching the fabulous Sue Caroline with her show The Timeless Songs of Barbra Streisand backed by the Andrew Wall ensemble at the Bandstand. For anyone who likes Barbra Streisand, you must go and see Sue's show! She has the voice absolutely spot on and clearly loves the songs. All the massive Streisand ballads were included and Sue absolutely nailed those long powerful endings." - Laura Drury
— Yellowstone Events Management
"

Amazing voice and stage presence - I enjoyed every number!" - Sam Austin
"

Loved it, fabulous voice please perform here again!" - Justine
— Broadstairs Bandstand
"

Brilliant Show! What a voice Sue has and a brilliant professional band" - Jan Murphy
— The Sinden Theatre 18 September 2022
"

Fabulous show - thank you for a wonderful afternoon" - Chris Speed
— The Sinden Theatre 18 September 2022
"

Memories was my favourite song, excellent show, fantastic singer!" - Wendy Ansell
— Sinden Theatre
and more reviews..
"

A fantastic evening spent with friends listening to Sue Caroline performing her repertoire of Barbra Streisand songs accompanied by the Andy Wall Quartet! The atmosphere was happy and relaxed, which added to the overall enjoyment of the evening and I am already looking forward to their next performance! " - L Wellard
"

The songs were beautifully performed by Sue backed by the Andy Wall Band. An enjoyable & nostalgic collection of songs." - Anne Cromwell
"

Excellent - brought back so may memories!" - J Wright
"

So very professional " - Mick Tomlinson
"

Fantastic show!" - Rachel Bowyer
"

A thoroughly enjoyable evening at the The Timeless Songs Of Barbra Streisand last night! A fabulous selection of songs, it was really interesting learning the background history of Barbra's songs, cleverly intertwined with memories of Sue's early career. There was a lovely interaction between Sue and the Andy Wall Ensemble too!" - Lin Tickle
— The Avenue Theatre - 13th November 2021
The Timeless Songs Of Barbra Streisand Show Set List
Act One
Something's Coming 
People
Cry Me A River
Lover, Come Back To Me
All In Love Is Fair
Kiss Me In The Rain
My Heart Belongs To Me
New York State Of Mind
Come Rain Or Come Shine
Memory
Evergreen
Don't Rain On My Parade
Act Two
The Woman In The Moon
I Believe In Love
Lost Inside Of You
Papa Can You Hear Me?
You Don't Bring Me Flowers
Guilty
My Man
Woman In Love
The Way We Were
Happy Days Are Here Again
Somewhere
No More Tears (Enough Is Enough)